Best Webflow Company
Are you in search of a web agency that can transform your creative vision into extraordinary websites? Look no further than Invints, your trusted partner for all things Webflow. Our commitment to excellence allows us to turn your ideas into stunning, fully responsive, and 100% secure Webflow websites with unmatched customization and feature richness.
Our Range of Services
Our detailed Guides will help you level up your website-building, marketing, and business skills. Reach your goals faster and boost your digital impact with Webflow's powerful tools and processes.
PSD to Webflow Conversion
Our expert Webflow developers can swiftly convert your PSD designs into SEO-friendly Webflow websites, delivering exceptional quality at affordable rates.
WordPress to WebFlow Migration
Transitioning from WordPress to Webflow can seem daunting, especially with extensive content. However, Invints, a seasoned Webflow design agency, simplifies the process, ensuring a seamless switch to your new Webflow site.
Webflow Front-End Development
Our Webflow designers are at the forefront of innovation, crafting solutions that redefine the digital experience for clients worldwide. Each element of your website is meticulously designed to enhance your product's professionalism and credibility.
Webflow CMS Design & Development
Invints excels in offering customized CMS solutions, providing flexibility and power without the need for coding. Create, manage, and publish content effortlessly on content-driven websites tailored to your unique needs.
Webflow Hosting Management: Seeking reliable Webflow hosting?
With Invints, you can enjoy lightning-fast, secure hosting services hassle-free. Publish new content changes with just a few clicks, knowing your website is in expert hands.
Figma to Webflow
Our expert Webflow developers and designers can flawlessly convert Figma designs to Webflow, ensuring top-notch quality and precision.
Our Webflow Development Process
Strategy
We kick off with a well-defined strategy, focusing on your target audience to create a value-driven roadmap with clear objectives and specifications.
Analysis and Planning
In-depth analysis and sprint planning lay the foundation for our projects, helping us identify the technical architecture needed to support your Webflow website.
UI/UX Design
A seamless user experience and effective user interface are paramount. Our skilled UI/UX designers employ specific tools and techniques to enhance your website's final product.
Website Development
Our highly skilled Webflow developers leverage their expertise to build robust, dynamic, scalable, secure, and error-free Webflow websites, expanding your business horizons
Quality Assurance
At Invints, quality is our trademark. Our dedicated Quality Assurance Team rigorously tests each website to ensure usability, stability, and security.
Launch
After structuring, developing, and testing, the final step is the website's launch on the World Wide Web. As a trusted Webflow design and development agency, we handle every aspect of this process for our clients.
Launch and Optimization
Once your WooCommerce website is ready, we assist in the launch process, ensuring a smooth transition. We monitor performance and gather user insights to continuously optimize your e-commerce store for better results.
Exceptional speed
Unlimited scalability
Robust CMS
No plug-ins
Enhanced productivity
Ease of use
Clean code
Why you need a Webflow website
Why Choose Webflow Development Service From Invints
We are not just the typical Webflow agency that started out a few months ago. Invints Agency has over 6 years of experience and a track record of hundreds of successful Webflow projects behind.
01.
Vast domain experience
With over a decade of experience, we have earned vast domain experience. We can cater to any domain with an industry-specific technology solution they deserve.
02.
No compromise over quality
Being a leading WooCommerce development company, we write only clean codes and apply only best development practices to deliver uncompromised Angular-based software.
03.
On-time delivery
At Peerbits, we blend the agile concepts, innovator's approach, and our industry experience to not only create robust solutions but also deliver them on time.
04.
Transparency & integrity
We use popular PMS like Jira, Trello, and more to do a regular scrum call and ensure our communication with the client stays efficient, productive, and transparent.
05.
Cost-efficient
Keeping sheer customer satisfaction and the quality of the project in mind, we are profoundly dedicated to developing cost-effective solutions that strictly meet business requirements.
06.
Dedicated force
Peerbits have a pool of WooCommerce developers that can develop, configure, and deploy WooCommerce requirements regardless of the complexity across the globe.
They All Love our Work
All Around
The Globe
"Really amazing understanding my requirement, I just shared the link of my resource so he can simplify the contents with less brief requirements. i understand that it is not easy to read the whole article and simplify into the social post like this. Brace yourself, I will order more and more..."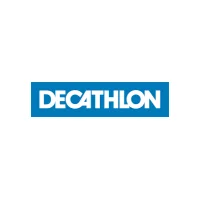 Chenkiry (Decathlon)
Business Manager | France
"I have been working with this firm now for about 4 years. They are a group of unbelievably talented web developers. Every time we need work done, both for our website or graphic design they over deliver. We will continue to work with them for all our projects and would highly recommend them to any one looking for top notch work!! These guys are the real deal!! Thanks Team!! 5 stars aren't enough."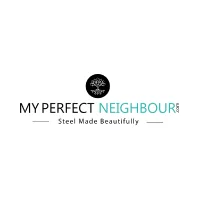 Shawn Dixon
My Perfect Neighbour | Canada
"Excellent Company to work with, always deliver more than expected. I really appreciate what they do and the way they do it."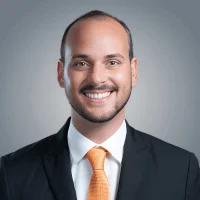 Eniel Garcia
Mortgage Loan Officer at Philanya, INC.
"I worked with Invints team directly and they were like dreamteam! They understood what I needed, and delivered it quickly - always with an amazing attitude. I highly recommend working with Invints Infotech team, for all of your graphic and web design and web development needs."
Keelin Clark
Owner of Liberty Empowerment
I was blown away by the work Invints presented to me. I gave them a lot of room to decide themself how to make the Website and they absolutely delivered. If you ever need Websites, Graphics Design, or anything branding related, I would definitely recommend this Company.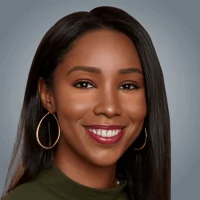 Dara King
Reel Black Studios
"This UI/UX service is the best I have ever worked with! Very professional people and have very professional and creative design skills. Always delivered precious work Quality, Honest practices, and affordable prices. It's a rare find on Upwork - I recommend them to anyone looking for great UI/UX "
Ahmad Elhawli
CEO at Sportsfinda | Sports Tech
FAQ'S
Is Webflow Suitable for Professional Web Development Projects?
Absolutely! Webflow stands as a robust tool for professional web development. Its arsenal includes extensive customization options, support for advanced interactions, and seamless integration capabilities with various third-party tools.
Yes, Webflow boasts SEO-friendliness and offers a suite of features to optimize your website for search engines. You can easily customize meta tags and URLs, and Webflow's commitment to clean HTML code ensures improved visibility on search engine results pages.
Can I Host My Webflow Website on Any Hosting Provider?
While Webflow offers its hosting service, you also have the flexibility to export your website and host it on other providers that support static websites. However, it's worth noting that some advanced Webflow features may have limitations when hosted externally.
What Are the Benefits of Using Webflow Over Traditional CMS Platforms?
Webflow offers a multitude of advantages over traditional CMS platforms. It provides unparalleled design flexibility, enabling you to craft highly customized and visually stunning websites. Unlike conventional CMS platforms, Webflow doesn't necessitate constant plugin updates, and it presents a lower risk of security vulnerabilities.
Can I Add Custom Code to My Webflow Site?
Certainly! Webflow empowers you to inject custom HTML, CSS, and JavaScript code into your website. This feature allows developers to extend the platform's capabilities and seamlessly integrate third-party services to meet specific project requirements.