VueJS Development Company
We are early adopters and implementers of top-notch VueJS development services aimed at designing, deploying, and testing custom applications. Our team of experienced VueJS developers utilizes reusable, component-based UI to develop real-time and dynamic applications that are easy to upscale in the future.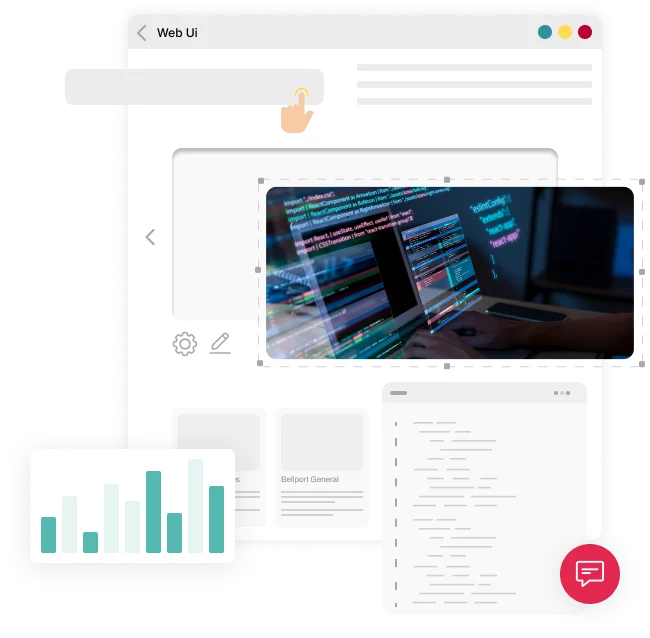 Our VueJS Development Process
Discovery and planning
We define the project scope and create a detailed development and deployment plan with clear milestones. If not, we suggest alternative technologies best suited for you.
Creation
We define the flow for your app and develop wireframes and prototype designs of your project before plunging into the development process.
Design
Once we gather the requirements, our VueJs Development experts create UI and UX wireframes for your app, working with you to refine the design and flow.
Development
Our expert VueJs developers build the front and backend of your app and also design the database. This process culminates in the development of a prototype.
Testing
The prototype for your app is now put under rigorous testing for usability, performance, security, and other parameters to make it stabilized and ready for production.
Deployment
We launch the app, carefully monitoring performance and troubleshooting last-minute issues. We then hand over the final code to you and start the support phase.
The Best Vue JS Development Services From The Best Vue Minds
Our Vue.js developers have deep industry exposure to deliver solutions that help businesses scale to new heights. Explore our wide range of Vue.js development services.
Strategy & Consulting
Successive Digital Vue.js developers understand the critical business challenges and develop a performance-driven UI development roadmap tailored to your business dynamics.
Custom Vue.js Development
Our programmers are well-versed in creating custom storefronts that include PWA solutions that are lightweight, easy to manage, and a delight for customers to navigate.
Vue.js Component Development
We build feature-rich, responsive, and reusable UI components for web applications that align with your business goals. Our Vue.js component development services also lower the overall application development time.
App Modernization & Migration
With the shortest turnaround time, we provide hassle-free migration and porting of your existing application system from one platform to Vue.js. Our modular approach to app modernization significantly improves operational efficiency.
Vue.Js API Integration
For improved application functionality, we create directories and simplify business processes with custom-made, high-performing APIs that align with your business processes.
Support & Maintenance
Our Vue.Js experts also provide post-deployment maintenance services and reliable support. Once the website is live, our experts ensure zero downtime and active threat management.
Lightweight
Wide Range of Tools
Flexibility and Integrability
Progressiveness
Customizability
High Performance
Popularity among Industry Leaders
Easily Readable Code and Single-File Components
Benefits of Specialized VueJS
Why Choose VueJS Development Service From Invints
Creating client-focused and customer-centric web application solutions that deliver tangible business results to help brands in the ever-changing digital landscape.
01.
Vast domain experience
With over a decade of experience, we have earned vast domain experience. We can cater to any domain with an industry-specific technology solution they deserve.
02.
No compromise over quality
Being a leading VueJS development company, we write only clean codes and apply only best development practices to deliver uncompromised Vue-based software.
03.
On-time delivery
At Peerbits, we blend the agile concepts, innovator's approach, and our industry experience to not only create robust solutions but also deliver them on time.
04.
Transparency & integrity
We use popular PMS like Jira, Trello, and more to do a regular scrum call and ensure our communication with the client stays efficient, productive, and transparent.
05.
Cost-efficient
Keeping sheer customer satisfaction and the quality of the project in mind, we are profoundly dedicated to developing cost-effective solutions that strictly meet business requirements.
06.
Dedicated force
Peerbits have a pool of VueJS developers that can develop, configure, and deploy Angular requirements regardless of the complexity across the globe.
They All Love our Work
All Around
The Globe
"Really amazing understanding my requirement, I just shared the link of my resource so he can simplify the contents with less brief requirements. i understand that it is not easy to read the whole article and simplify into the social post like this. Brace yourself, I will order more and more..."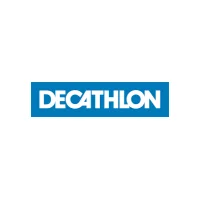 Chenkiry (Decathlon)
Business Manager | France
"I have been working with this firm now for about 4 years. They are a group of unbelievably talented web developers. Every time we need work done, both for our website or graphic design they over deliver. We will continue to work with them for all our projects and would highly recommend them to any one looking for top notch work!! These guys are the real deal!! Thanks Team!! 5 stars aren't enough. :)"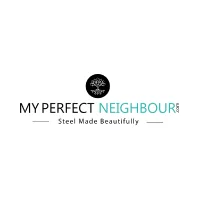 Shawn Dixon
My Perfect Neighbour | Canada
"Excellent Company to work with, always deliver more than expected. I really appreciate what they do and the way they do it."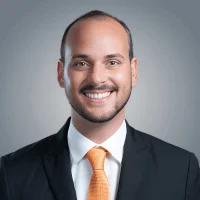 Eniel Garcia
Mortgage Loan Officer at Philanya, INC.
"I worked with Invints team directly and they were like dreamteam! They understood what I needed, and delivered it quickly - always with an amazing attitude. I highly recommend working with Invints Infotech team, for all of your graphic and web design and web development needs."
Keelin Clark
Owner of Liberty Empowerment
I was blown away by the work Invints presented to me. I gave them a lot of room to decide themself how to make the Website and they absolutely delivered. If you ever need Websites, Graphics Design, or anything branding related, I would definitely recommend this Company.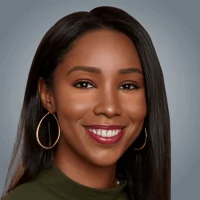 Dara King
Reel Black Studios
"This UI/UX service is the best I have ever worked with! Very professional people and have very professional and creative design skills. Always delivered precious work Quality, Honest practices, and affordable prices. It's a rare find on Upwork - I recommend them to anyone looking for great UI/UX "
Ahmad Elhawli
CEO at Sportsfinda | Sports Tech
FAQ'S
What can we create using VueJS?
VueJS is typically a front-end tool. With our support, you can create web-based user interfaces and single-page apps (across desktop and mobile) using VueJS.
What budget do I need to build an app with a VueJS development company?
When you work with a VueJS development company, the cost of developing software is determined on the basis of the feature requirements for your app, the scope, and complexity of the development project, and the model of engagement that suits your needs.
How absolute is my ownership of the source code, design, and concept of my project?
Once the project is completed and launched, our project development team will transfer the ownership of the source code, design, and other details to the client, provided there are no pending dues.
Can we get an honest understanding of the pros and cons of VueJS?
Vue.js is lightweight, just 18 kilobytes, and therefore, quick and easy to download. But, because Vue.js is a (relatively) new kid on the block, there's a dearth of expert VueJS developers.