Best NodeJS Development Company
Node.js is an open-source, lightweight, and highly flexible web and mobile app development platform, built on Google's V8 engine. At Invints, our Node.js developers expedite the development process by harnessing the power of Node.js, which offers reusable code components and automated migration capabilities.
As a trusted Node.js development company in India, we cater to diverse business needs by providing custom Node.js development services that ensure agility, high performance, and real-time functionality for your applications.
Our Range of Node.js Development Services
Explore the expertise of our on-demand Node.js developers, who offer a comprehensive suite of Node.js consulting services tailored to your unique business requirements.
Node.js API Development
We specialize in secure API-based Node.js mobile app and web development, starting from the ground up, delivering blazing-fast applications with seamless performance.
Real-Time App Development
Our team assists businesses in building robust, scalable web and mobile apps using the Node.js framework, ensuring seamless real-time performance.
Node.js Application Maintenance
Count on our senior and experienced Node.js developers for scaling and maintaining your Node.js solutions, ensuring uninterrupted service.
Front-end and Back-end Development
Leveraging frameworks like MEAN and Node.js, we enhance the functionality of both front-end and back-end applications, providing a seamless user experience.
Migration to Node.js
Our expert Node.js developers in India offer hassle-free migration services, making the transition to Node.js cost-effective and smooth.
Package Development
Our dedicated team of Node.js programmers excels at creating cutting-edge web applications using reusable packages in Node.js, saving time and resources.
Ideal for Real-Time Applications
Speedy Native Bindings
Swift Development & Productivity
Cost-Effective Hosting and Cloud Scalability
Rapid Minimum Viable Product (MVP) Delivery
Cross-Platform Compatibility
Abundance of Packages and Extensions
Minimal Development Cost
Benefits of using Node.js technology
When choosing a Node.js development company
01.
High-Speed Performance
Node.js leverages JavaScript V8, offering lightning-fast application execution, ensuring your applications run at peak speed.
02.
Real-Time Capabilities
Efficiently handle multiple client requests and enable seamless sharing and reuse of library code, making Node.js an ideal choice for real-time applications.
03.
Data Streaming
Leverage the power of HTTP requests and responses to implement features like efficient file processing, enhancing user experiences.
04.
Seamless SQL Queries
Node.js excels in data conversion, seamlessly integrating with NoSQL databases like CouchDB and MongoDB, ensuring smooth functionality.
05.
Proxy Server Capabilities
In cases where an enterprise lacks an existing infrastructure, Node.js can serve as a versatile and efficient proxy server.
06.
Enhanced Productivity
Node.js offers the convenience of both front-end and back-end development within a single platform, elevating enterprise productivity and streamlining development workflows.
07.
Node Package Manager (NPM)
Benefit from robust, consistent, and blazingly fast Node.js packages via NPM, ensuring precise dependency management for your projects.
08.
Scalability at its Best
Node.js's event-driven and asynchronous processing empowers the development of highly scalable web services, allowing your applications to grow seamlessly with your business.
09.
Platform Compatibility
Node.js is highly interoperable and versatile, compatible with Windows, Linux, and MAC operating systems, ensuring flexibility in deployment.
They All Love our Work
All Around
The Globe
"Really amazing understanding my requirement, I just shared the link of my resource so he can simplify the contents with less brief requirements. i understand that it is not easy to read the whole article and simplify into the social post like this. Brace yourself, I will order more and more..."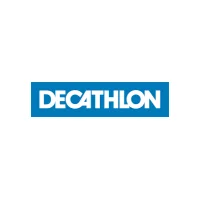 Chenkiry (Decathlon)
Business Manager | France
"I have been working with this firm now for about 4 years. They are a group of unbelievably talented web developers. Every time we need work done, both for our website or graphic design they over deliver. We will continue to work with them for all our projects and would highly recommend them to any one looking for top notch work!! These guys are the real deal!! Thanks Team!! 5 stars aren't enough. :)"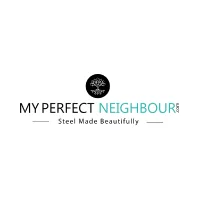 Shawn Dixon
My Perfect Neighbour | Canada
"Excellent Company to work with, always deliver more than expected. I really appreciate what they do and the way they do it."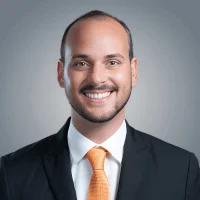 Eniel Garcia
Mortgage Loan Officer at Philanya, INC.
"I worked with Invints team directly and they were like dreamteam! They understood what I needed, and delivered it quickly - always with an amazing attitude. I highly recommend working with Invints Infotech team, for all of your graphic and web design and web development needs."
Keelin Clark
Owner of Liberty Empowerment
I was blown away by the work Invints presented to me. I gave them a lot of room to decide themself how to make the Website and they absolutely delivered. If you ever need Websites, Graphics Design, or anything branding related, I would definitely recommend this Company.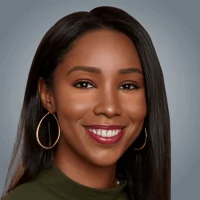 Dara King
Reel Black Studios
"This UI/UX service is the best I have ever worked with! Very professional people and have very professional and creative design skills. Always delivered precious work Quality, Honest practices, and affordable prices. It's a rare find on Upwork - I recommend them to anyone looking for great UI/UX "
Ahmad Elhawli
CEO at Sportsfinda | Sports Tech
FAQ'S
Node.js is an open-source, cross-platform JavaScript environment for web application development. It runs on Google's V8 JavaScript engine and offers a unique advantage: it allows developers to use a single JavaScript programming language for both the server and client sides of their applications.
What is your Node.js project development process?
As a leading Node.js development company, we follow a standard procedure. Depending on your custom Node.js web development requirements, we assemble a tailor-made team for your project. This team typically includes UI/UX designers, Node.js developers, a project manager, and quality analysts to ensure superior results. We typically employ Agile methodologies for project implementation to enhance flexibility and efficiency.
How do you manage source code?
We primarily use GitHub, Bitbucket, or SVN for source code management and version control. However, we are open to using other platforms based on your preferences.
Do I have a choice of front-end and back-end technologies?
Absolutely. We understand that every project has unique requirements and contexts. Therefore, we have experience with a wide range of frontend and backend technologies. Our Node.js consulting team will work closely with you to explore and recommend viable solutions for your specific frontend needs.