Landing Page Design Services
Transform your website's visitors into a powerful lead generation engine with our specialized landing page design services.
Customized Landing Page Designs
Our team crafts tailor-made landing pages to suit your unique business needs, ensuring you stand out in the digital landscape.
Certified Designers at Your Service
Trust in the expertise of our certified designers who understand the nuances of creating landing pages that convert.
Exceptional User Interface
We prioritize user experience, crafting landing pages with an intuitive and engaging interface to captivate your audience.
Reliable and Timely Services
Count on us for timely delivery and reliable design services that align with your project goals.
Boost Lead Conversion Rates
Our meticulously designed landing pages are geared to boost lead conversion rates, turning visitors into customers.
On-Time Delivery, Every Time
We take pride in our punctuality, ensuring your landing pages are delivered promptly, without any delays.
Stay on Top with Trendy Landing Pages
Our designs are up-to-date with the latest trends, keeping your brand ahead of the curve.
Our Proven Landing Page Design & Development Process
Requirement Analysis
Whether you require a creative landing page based on rule-based optimization, active targeting, or social targeting, share your requirements with us. If you seek to enhance your existing landing pages for higher conversion rates, our expert team will gather all necessary information.
Design Wireframe
Our dedicated website design expert will present a layout tailored to your brand and audience for your approval.
Development Process
We'll convert your approved design into a responsive HTML landing page, adhering to W3C and WYSIWYG standards. This ensures optimal load times and SEO optimization.
Changes to Increase Customer Loyalty
Better User Engagement
Retaining Customers
Enhanced ROI
Changes to Increase Customer Loyalty
Better User Engagement
Retaining Customers
Enhanced ROI
Benefits of Specialized Landing Page
Experience the Best in Landing Page Design
A professionally crafted landing page is the gateway to new customers and enhanced online visibility. Without it, your clickable ads may only scratch the surface of their potential. Our dedicated team combines their skills and efforts to create landing pages that possess all the essential elements for success:
01.
Relevant Headlines
Compelling headlines with a clear and meaningful message that grabs your audience's attention.
02.
Engaging Written Content
Exceptional written content that communicates your message effectively and persuasively.
03.
Striking Images and Videos
Visually appealing images and videos that are not only eye-catching but also highly relevant to your business.
04.
Effective Call to Action
A well-placed and persuasive call to action that guides visitors to take the desired steps.
They All Love our Work
All Around
The Globe
"Really amazing understanding my requirement, I just shared the link of my resource so he can simplify the contents with less brief requirements. i understand that it is not easy to read the whole article and simplify into the social post like this. Brace yourself, I will order more and more..."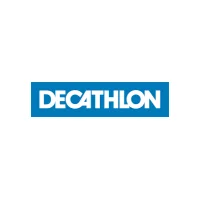 Chenkiry (Decathlon)
Business Manager | France
"I have been working with this firm now for about 4 years. They are a group of unbelievably talented web developers. Every time we need work done, both for our website or graphic design they over deliver. We will continue to work with them for all our projects and would highly recommend them to any one looking for top notch work!! These guys are the real deal!! Thanks Team!! 5 stars aren't enough."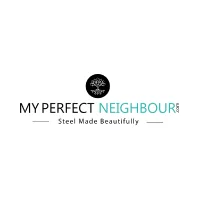 Shawn Dixon
My Perfect Neighbour | Canada
"Excellent Company to work with, always deliver more than expected. I really appreciate what they do and the way they do it."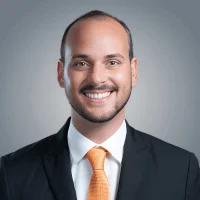 Eniel Garcia
Mortgage Loan Officer at Philanya, INC.
"I worked with Invints team directly and they were like dreamteam! They understood what I needed, and delivered it quickly - always with an amazing attitude. I highly recommend working with Invints Infotech team, for all of your graphic and web design and web development needs."
Keelin Clark
Owner of Liberty Empowerment
I was blown away by the work Invints presented to me. I gave them a lot of room to decide themself how to make the Website and they absolutely delivered. If you ever need Websites, Graphics Design, or anything branding related, I would definitely recommend this Company.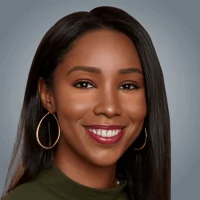 Dara King
Reel Black Studios
"This UI/UX service is the best I have ever worked with! Very professional people and have very professional and creative design skills. Always delivered precious work Quality, Honest practices, and affordable prices. It's a rare find on Upwork - I recommend them to anyone looking for great UI/UX "
Ahmad Elhawli
CEO at Sportsfinda | Sports Tech
FAQ'S
A landing page is a stand-alone page that connects your brand to a specific product or service. Often, these are created for marketing purposes to help create a specific action or engagement by the audience. If the landing page is part of a larger website, it should reflect branding, colors, and a similar flow as the main site (though this isn't always the case).
Why is having a good landing page so important?
Having a good landing page encourages customers to take a specific action on your site creating the opportunity for higher engagement or conversion rates. It provides a singular focus and clear call-to-actions which often is the difference between a user landing on a random website and bouncing off of it, versus landing on a tailored landing page and converting.
How to design a great landing page?
The elements that make up a good landing page design are design structure, easily identifiable CTAs, and a comprehensive content hierarchy. The structure of your landing page design is important because it conveys the overall look and feel of your message. Good landing page design also utilizes headers and font sizes to communicate the most important information like specific offers, or to reiterate messaging from your ads.
What type of customers use our landing page design services?
Scale-ups and enterprises, from tech to eCommerce and B2C and B2B brands that care about their online presence use Invints landing page design services . UX teams, creative teams, marketing, and more specifically, performance marketing teams make use of Invints landing page design services taking the heavy lifting off their backs. If your business is trying to convert more leads while creating a high-end user experience for your audience, having an interactive and comprehensive landing page will make all the difference.
Why is Invints better than other landing page design services?
Our dedicated team consists of the top 1% of global creative experts and is tailored to your business needs. Our design teams are made up of specialists in different disciplines—from motion graphics experts for eye-catching visuals to UX and UI Designers that specialize in landing page projects—we build thoughtful UX wireframes and high-fidelity UI designs to get your business more conversions. We deliver the highest quality landing page designs with our always-on teams, while cutting costs with our custom-made Creative Solutions.