Our Brand Identity Process
Research
The research phase of the branding project is about gathering information and analysing the findings to get to know your business, industry, competitors, target audience and all of your existing branding and design. It typically consists of extensive desk and field research including interviews where your branding partner listens to you to understand your business challenges, and then aligns themself with your vision.
Strategy
The brand strategy is based on the findings of the brand research. While the research phase is about exploration, this step is for focusing and consolidating your values, business aspirations and vision for the future. The strategy stage sets the tone of your communication, and provides a rallying point for your team in terms of brand values and business direction.
Design
Without design, you wouldn't be able to deliver the strategy. The design phase is what translates brand values into practical solutions such as a memorable and meaningful visual brand identity. As part of the branding process, design's main role is to formulate the visual identity but it often goes beyond that. Design thinking can be applied to many areas of your business to improve services, products and workflows.
Implementation
The implementation stage is when your new brand identity is revealed to the world. It starts with the careful planning of the roll-out i.e. how and when certain aspects of your brand will be launched on various channels. Implementation can take many forms, from a few business cards to a website or series of product videos. This phase can happen very quickly, but it can also last several months depending on your business' circumstances.
The Best Branding and Design Services For Your Brand
As a full-service branding and design company, we help you bring your ideas to life. We offer a complete range of creative services tailored to your immediate and ongoing business requirements. From web to print, we've got you covered.
Brand Identity Services
We provide brand identity services to help you determine the exact branding direction that is correct for where you're planning to go, taking into account competition and trends. From there, we produce your brand identity materials as required to achieve your KPIs and deliver a full package.
Branding Services
We provide our clients with branding services, custom production, giveaway materials, print collateral, and digital-only pieces of brand equity. These branding services position your products & services for the best possible attraction strategy, lowering your cost of acquisition of new customers.
Corporate Identity Design
Our branding experts solve for complex brand identity requirements with numerous endpoints, such as websites, vehicle wraps, trade show booths, and collateral. We also provide corporate identity design services for larger scale brands with a large variety of B2C and B2B requirements.
Custom Design Services
We offer our custom design services for a wide variety of business types. Our brand design agency services are all-encompassing - logo & identity design, brand book creation, print, web design, email, and custom one-off design services. Send us your custom design requirements for an estimate.
Increases Brand Recognition
Improves Customer Loyalty to Your Brand
Positive Word of Mouth Marketing
Higher Advertising Effectiveness on Customers
Lower Price Sensitivity
Growth and Conveys Stability
Engaged Employees
Benefits of Specialized Brand Identity
Why Choose Brand Identity Services From Invints
Effective dashboards have several key characteristics that make them valuable tools for data visualization and decision-making. Here are six essential characteristics of effective dashboards
01.
Vast domain experience
With over a decade of experience, we have earned vast domain experience. We can cater to any domain with an industry-specific technology solution they deserve.
02.
No compromise over quality
Being a leading Angular development company, we write only clean codes and apply only best development practices to deliver uncompromised Angular-based software.
03.
On-time delivery
At Peerbits, we blend the agile concepts, innovator's approach, and our industry experience to not only create robust solutions but also deliver them on time.
04.
Transparency & integrity
We use popular PMS like Jira, Trello, and more to do a regular scrum call and ensure our communication with the client stays efficient, productive, and transparent.
05.
Cost-efficient
Keeping sheer customer satisfaction and the quality of the project in mind, we are profoundly dedicated to developing cost-effective solutions that strictly meet business requirements.
06.
Dedicated force
Peerbits have a pool of Angular JS developers that can develop, configure, and deploy Angular requirements regardless of the complexity across the globe.
They All Love our Work
All Around
The Globe
"Really amazing understanding my requirement, I just shared the link of my resource so he can simplify the contents with less brief requirements. i understand that it is not easy to read the whole article and simplify into the social post like this. Brace yourself, I will order more and more..."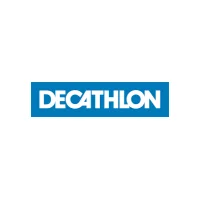 Chenkiry (Decathlon)
Business Manager | France
"I have been working with this firm now for about 4 years. They are a group of unbelievably talented web developers. Every time we need work done, both for our website or graphic design they over deliver. We will continue to work with them for all our projects and would highly recommend them to any one looking for top notch work!! These guys are the real deal!! Thanks Team!! 5 stars aren't enough. :)"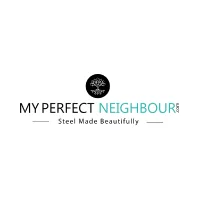 Shawn Dixon
My Perfect Neighbour | Canada
"Excellent Company to work with, always deliver more than expected. I really appreciate what they do and the way they do it."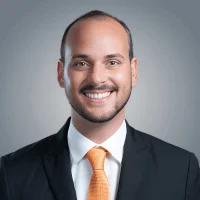 Eniel Garcia
Mortgage Loan Officer at Philanya, INC.
"I worked with Invints team directly and they were like dreamteam! They understood what I needed, and delivered it quickly - always with an amazing attitude. I highly recommend working with Invints Infotech team, for all of your graphic and web design and web development needs."
Keelin Clark
Owner of Liberty Empowerment
I was blown away by the work Invints presented to me. I gave them a lot of room to decide themself how to make the Website and they absolutely delivered. If you ever need Websites, Graphics Design, or anything branding related, I would definitely recommend this Company.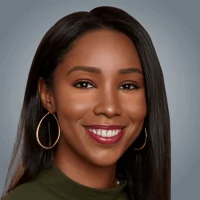 Dara King
Reel Black Studios
"This UI/UX service is the best I have ever worked with! Very professional people and have very professional and creative design skills. Always delivered precious work Quality, Honest practices, and affordable prices. It's a rare find on Upwork - I recommend them to anyone looking for great UI/UX "
Ahmad Elhawli
CEO at Sportsfinda | Sports Tech
FAQ'S
There's flexibilty, but most of the projects I work on involve research, creative strategy, design, and implementation.
What do you need from me?
Client input's vital. We'll talk about what you want to achieve in business, how your goals are to be measured, what direction the design will take, and a number of other things. I'll make sure you get an effective, enduring outcome that heightens the quality of what you sell.
What is a brand and why is it important?
Branding is more than a logo. It's the presentation of a coherent message and the promise of an institution.
Effective branding is consistent and pervasive, designed to demonstrate value, inspire loyalty and build trust.
Development of a clear brand provides consistent messaging that demonstrates an institution's unique strengths and identity to spark a connection with specific audiences and distinguish itself from the competition.
For UNC Charlotte, a focus on these strengths helps us build our reputation and attract students, faculty and staff, while engaging alumni, the broader community, donors and friends.