Best AngularJS Development Company
Welcome to Invints, your trusted partner for AngularJS development. As the leading Angular development company in India, we specialize in creating dynamic, scalable, and intuitive applications, including high-performance single-page web applications. With a focus on flawless structure and unmatched expertise, our developers deliver exceptional Angular solutions that drive business growth.
Our Angular Development Services
A lot goes behind creating a web application that appeals to the customers in the right way- and we have cracked the equations. Here's a sneak peek into how we will take over your project to make it disruptive-ready.
High-Performance Angular Applications
At Invints, we seamlessly blend agile principles, innovative thinking, and deep industry knowledge to craft high-performance applications. Our expertise encompasses MVVM and MVC architectures, declarative UI design, and modular structures, ensuring your application stands out.
Custom Web App Development
Let us help you build a custom web application using AngularJS, delivering sustainability and scalability while ensuring exceptional performance.
E-commerce Development
As a renowned AngularJS app development services company, we have a reputation for creating cost-effective eCommerce applications tailored to both startups and enterprises.
Progressive Web App (PWA) Development
Our forte lies in developing progressive applications that are lightweight, elegant, and function like native apps. They load quickly, regardless of the internet connection, providing a seamless user experience.
Single-Page Application (SPA) Development
Our developers craft well-structured and dynamic single-page applications using clear and flexible code, enhancing user engagement and efficiency.
Angular Team Augmentation
Invints offers staff augmentation services to help companies globally onboard Angular experts for critical projects, simplifying the hiring process.
Maintenance & Support
Stay ahead of evolving technological requirements with our maintenance and support services. We tailor upgrades to your specific needs, enhancing usability and productivity.
Improved Design Architecture
Promotes Code Re-usability
Better Plug & Play Components
Faster application development
Handles Dependencies
Allows Parallel Development
Allows Controls to Developers
Helps Manage State
Benefits of Specialized AngularJS
Why Choose AngularJS Development Service From Invints
Creating client-focused and customer-centric web application solutions that deliver tangible business results to help brands in the ever-changing digital landscape.
01.
Vast domain experience
With over a decade of experience, we have earned vast domain experience. We can cater to any domain with an industry-specific technology solution they deserve.
02.
No compromise over quality
Being a leading Angular development company, we write only clean codes and apply only best development practices to deliver uncompromised Angular-based software.
03.
On-time delivery
At Peerbits, we blend the agile concepts, innovator's approach, and our industry experience to not only create robust solutions but also deliver them on time.
04.
Transparency & integrity
We use popular PMS like Jira, Trello, and more to do a regular scrum call and ensure our communication with the client stays efficient, productive, and transparent.
05.
Cost-efficient
Keeping sheer customer satisfaction and the quality of the project in mind, we are profoundly dedicated to developing cost-effective solutions that strictly meet business requirements.
06.
Dedicated force
Peerbits have a pool of Angular JS developers that can develop, configure, and deploy Angular requirements regardless of the complexity across the globe.
They All Love our Work
All Around
The Globe
"Really amazing understanding my requirement, I just shared the link of my resource so he can simplify the contents with less brief requirements. i understand that it is not easy to read the whole article and simplify into the social post like this. Brace yourself, I will order more and more..."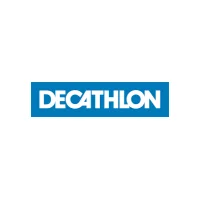 Chenkiry (Decathlon)
Business Manager | France
"I have been working with this firm now for about 4 years. They are a group of unbelievably talented web developers. Every time we need work done, both for our website or graphic design they over deliver. We will continue to work with them for all our projects and would highly recommend them to any one looking for top notch work!! These guys are the real deal!! Thanks Team!! 5 stars aren't enough. :)"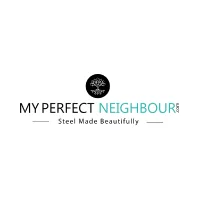 Shawn Dixon
My Perfect Neighbour | Canada
"Excellent Company to work with, always deliver more than expected. I really appreciate what they do and the way they do it."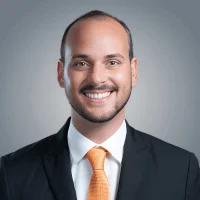 Eniel Garcia
Mortgage Loan Officer at Philanya, INC.
"I worked with Invints team directly and they were like dreamteam! They understood what I needed, and delivered it quickly - always with an amazing attitude. I highly recommend working with Invints Infotech team, for all of your graphic and web design and web development needs."
Keelin Clark
Owner of Liberty Empowerment
I was blown away by the work Invints presented to me. I gave them a lot of room to decide themself how to make the Website and they absolutely delivered. If you ever need Websites, Graphics Design, or anything branding related, I would definitely recommend this Company.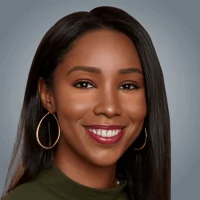 Dara King
Reel Black Studios
"This UI/UX service is the best I have ever worked with! Very professional people and have very professional and creative design skills. Always delivered precious work Quality, Honest practices, and affordable prices. It's a rare find on Upwork - I recommend them to anyone looking for great UI/UX "
Ahmad Elhawli
CEO at Sportsfinda | Sports Tech
FAQ'S
What is the Cost of Developing a Web App with AngularJS?
The cost of creating a web application using AngularJS varies based on several factors. These factors include the complexity of your app, the features and functionalities you require, the development timeline, and more. To obtain an accurate estimate for your Angular app development, please reach out to our team.
Do You Provide Post-Deployment Technical Support for Angular Projects?
Yes, we offer comprehensive post-deployment technical support for your Angular project. Our dedicated team is available 24/7 to ensure that your application runs smoothly and addresses any technical issues that may arise.
Who Will Own the Source Code of My Angular Project?
You, as the client, will have complete ownership of the source code for your Angular project. After the project is successfully launched, and all payments are settled, our development team will transfer the project, along with its source code, to you.
What Are the Steps Involved in Developing an Angular-Based App?
Our Angular app development process follows these key steps:
Requirements Review Proposal: We begin by thoroughly reviewing your project requirements.
NDA (Non-Disclosure Agreement): We establish a confidentiality agreement to protect your project's sensitive information.
Project Kickoff: Once all formalities are in place, we officially kickstart the project.
Planning & Blueprints: Detailed planning and blueprinting ensure a clear direction for the development process.
Wireframes & Designs: We create wireframes and designs to visualize the app's layout and functionality.
App Development: Skilled developers bring your app to life, following industry best practices.
Testing & Launch: Rigorous testing ensures a bug-free application before its successful launch.
App Support & Maintenance: We provide ongoing support and maintenance to keep your app up-to-date and optimized.